Monday, November 10th, 2008 | Author: Nikita
The beta has just been released to the purchasers of the deep editions. As usual, you can download it using the link in the e-mail that you got or via the update function.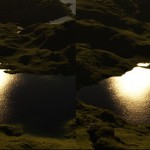 Though well behind schedule, Planetside included some new features like an unlimited undo history, more anti-aliasing algorithms (including some sort of blooming) and the new painted shader. Fortunately, they all work and didn't seem to introduce any new bugs. Plus they are really useful!
Especially the painted shader will come in handy in countless situations. Combined with the right nodes, you can paint holes into clouds to get rays pointing exactly to the place you want. You can draw populations, displacement, textures where you need them.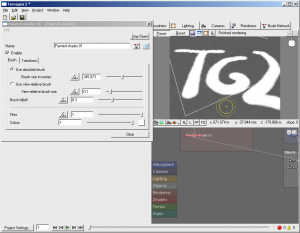 As usual, a number of known problems with the renderer and ui have been fixed, some improving perfomance a bit – but there are still several bugs to be fixed. A complete change list can be found in the Planetside Forum.
It seems a release this year might be possible.